Settings
×
Workspace
---
In this page, administrators can see the information related to their workspace and their company address. You can simply edit the information in this page by clicking on the Pencil icon on the top right of each section of this page.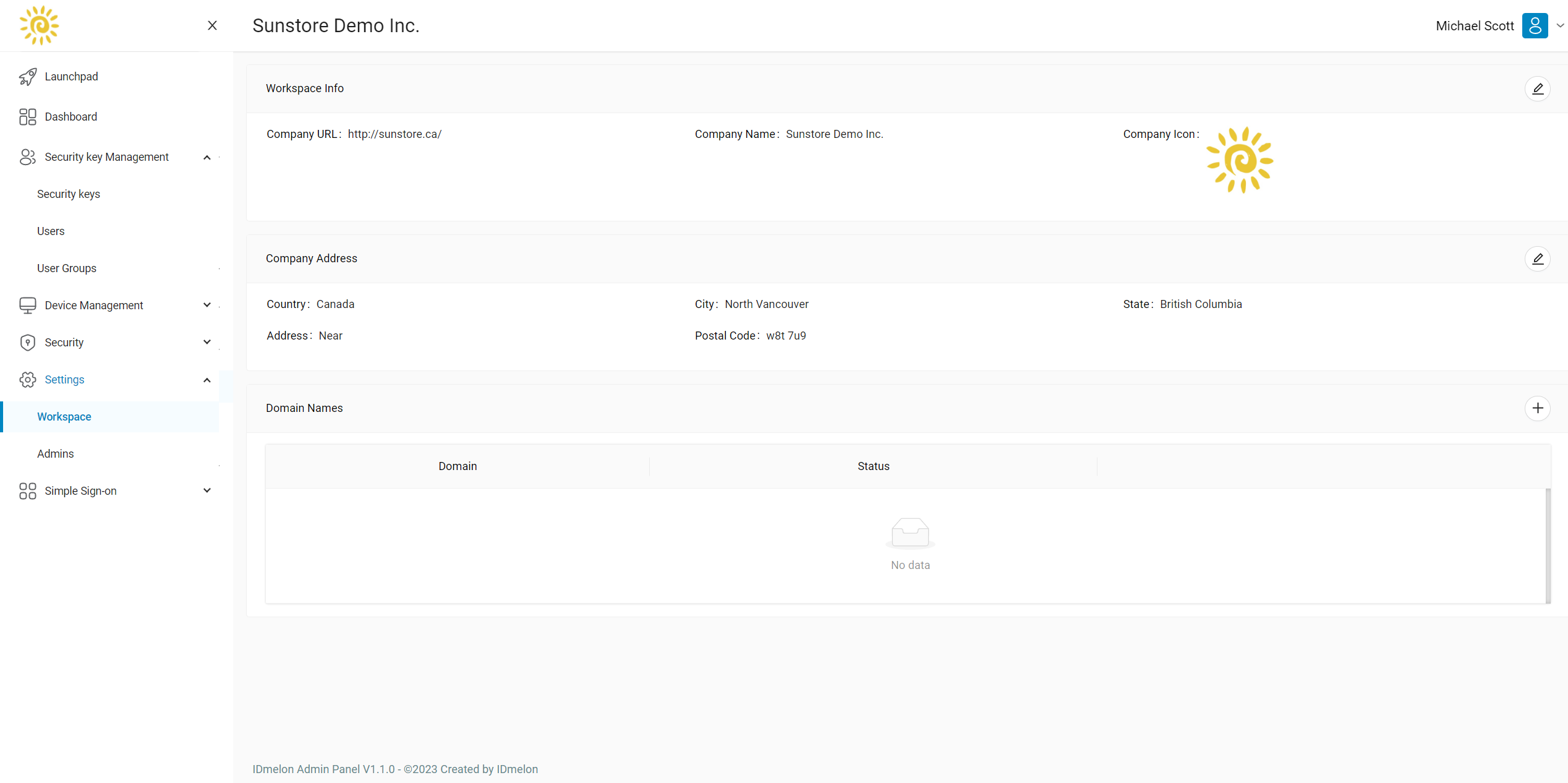 Admins
---
The first admin who creates a workspace can add as many admins as necessary to help manage the users in the workspace by selecting New Admin button in Admins section under Settings.
Add a new admin simply by clicking on New Admin.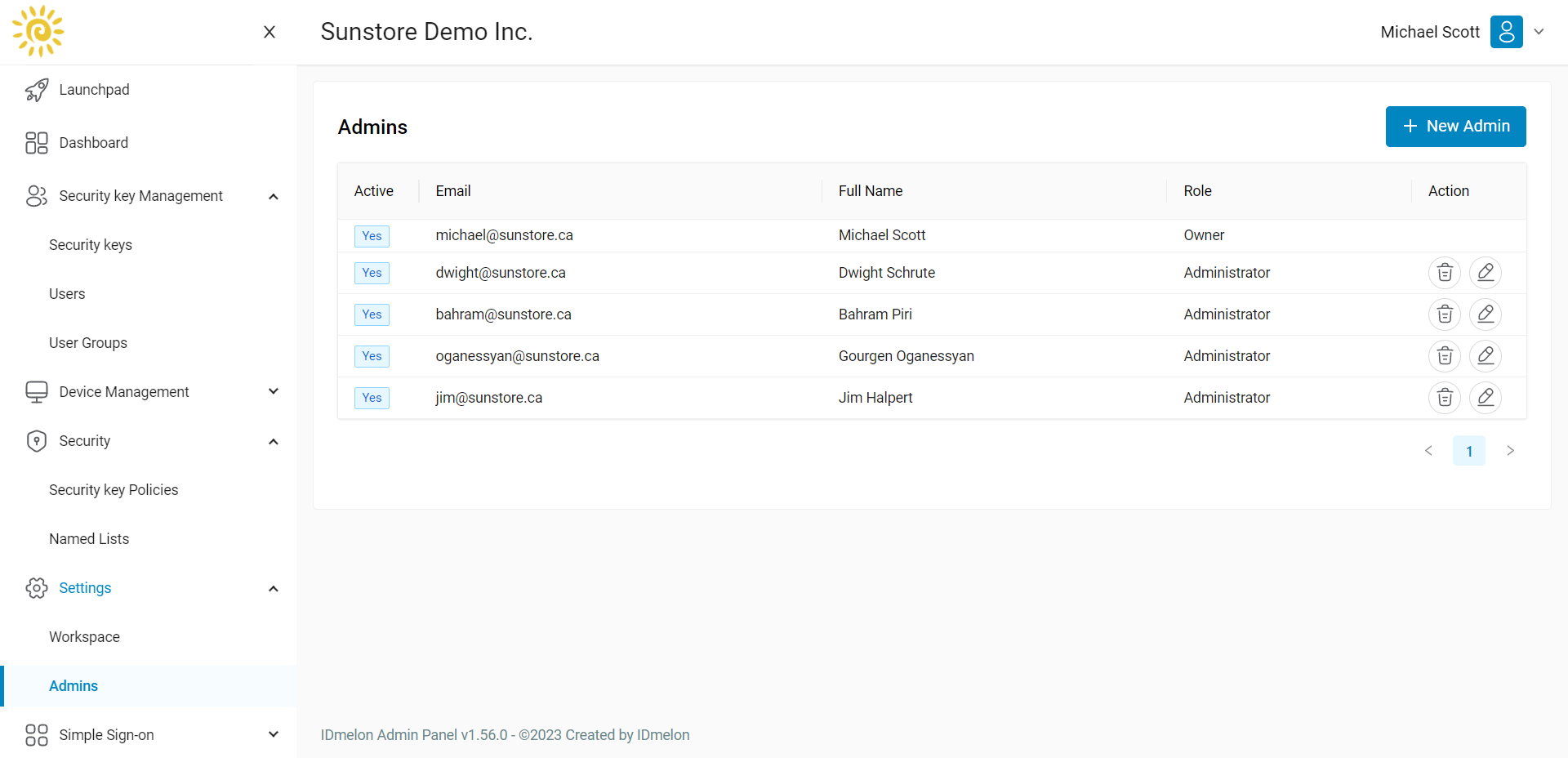 Note that the user whom you want to promote to admin must have already activated their security key, i.e. their status must be Active. To activate a user, a license must be granted to the user.
After writing the new admins email, click on Next.

Different levels of permissions to manage users and security keys can be given to new admins.
After giving permissions to the new admin, click on Confirm to finish the process.